Campari Spritz is the predecessor of the popular Aperol Spritz: Whereas the Aperol version is soft, the Campari version is bold and assertive. Just the way we like it!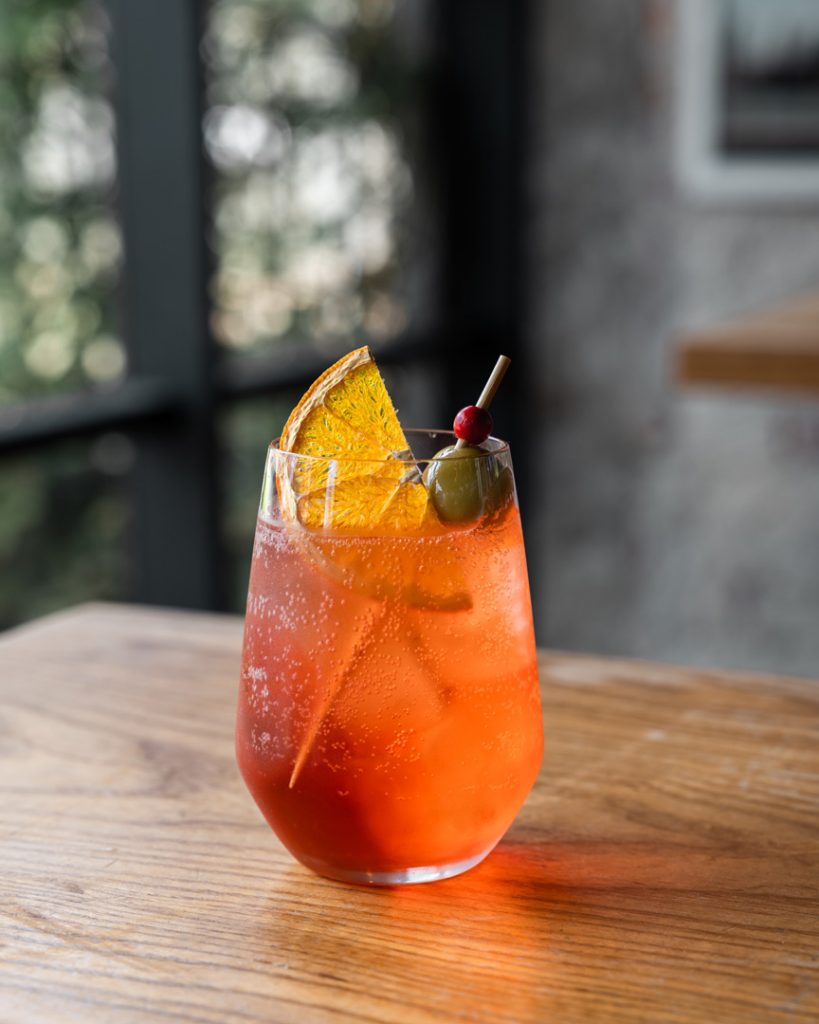 Method
Build your drink in a highball or large wine glass. Add ice, stir gently and garnish with a dehydrated orange wheel.
Tips
This spritz is traditionally served with an orange wheel and green olive, which is a surprisingly delicious partner for the tangy, slightly bitter cocktail. Consider serving this drink with a pre-dinner spread that includes cheeses, charcuterie, olives, and pickles.
For softer Spritz version, replace Campari with Aperol.
Dehydrated Orange Wheels : as they rehydrate, they release orange oils and a lovely aroma to your drink.