This classic Italian cocktail couldn't be simpler. It combines just two ingredients: Campari and fresh orange juice.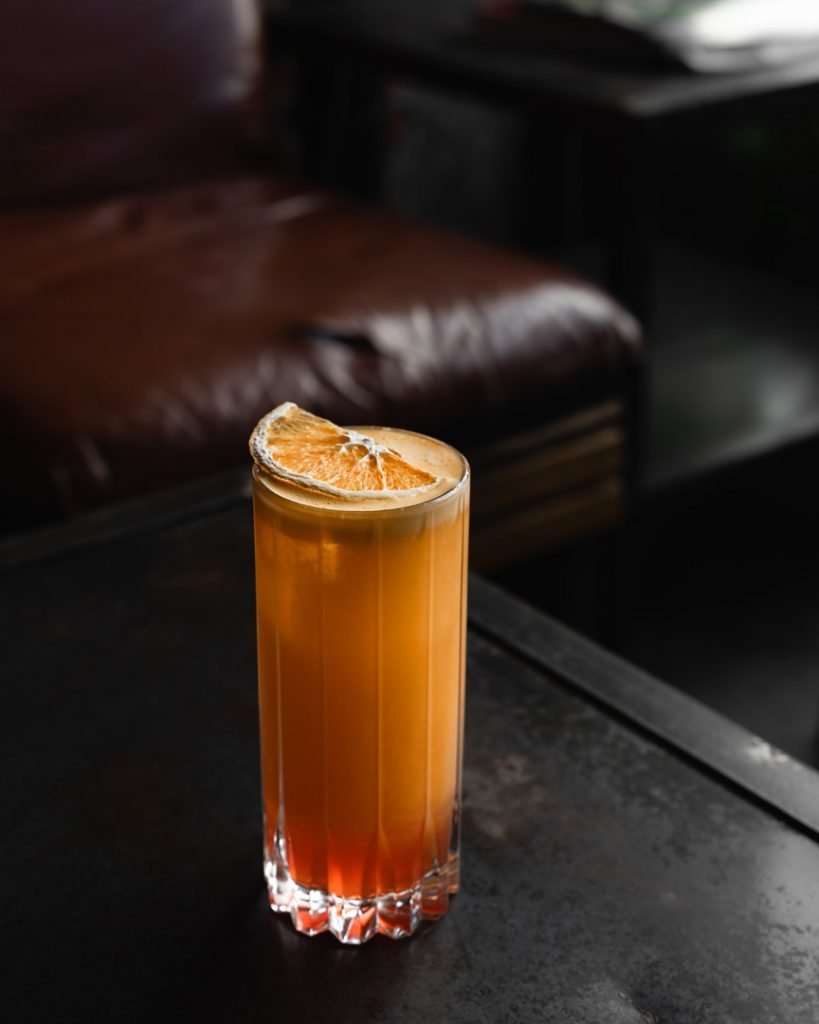 Method
Squeeze the orange and aerate the juice in a blender without ice to make it 'fluffy'.
Pour Campari, fluffy orange juice in Highball or Large wine glass. Add ice, stir gently and garnish with a dehydrated orange wheel.
Tips
"Fluffy" orange juice is the secret to a frothier, more aromatic drink. The juice should be freshly squeezed and or aerated using a juicer that spins at high speed to aerate the juice, or with a handheld frother or by blending it at high speed without ice. 
Dehydrated Orange Wheels : as they rehydrate, they release orange oils and a lovely aroma to your drink.